SEO Agency: everything you should know before hiring one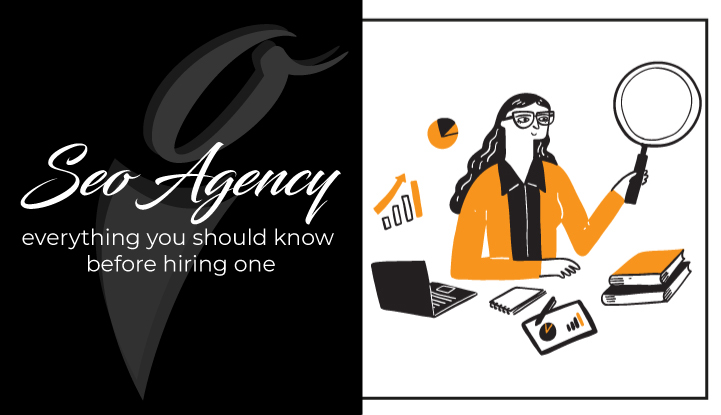 Digital channels today are more practical and functional when advertising your business or company. As a sign of this we see that most companies already have a presence on the internet, some through their websites, others through the different social networks or in the best of cases those who have both, website and social networks; however, it is no longer enough just to be present on the internet, we have to reach as many people as possible or attract more traffic to our website and this is where we need to implement an SEO strategy.
Before we continue we invite you to read our article SEO ¿What is  and how it works?, now that we are clear about what SEO is and how it works, let's focus on what an SEO agency is.
¿What is a seo agency?
An SEO agency is one that will help you to bring your website to the first results of search engines, especially Google being the most used, within the team or the SEO area we can find:
SEO Director.
SEO consultant or specialist.
SEO analyst (strategy and competition).
SEO content generator.
In the market we find SEO agencies that specialize in this service, likewise we find some digital marketing agencies that within their portfolio have SEO services, to say which one is better would not make much sense, really what matters is the type of professionals that each one has and that help you meet your goals as a company.
Having said that, let's move on to the next point…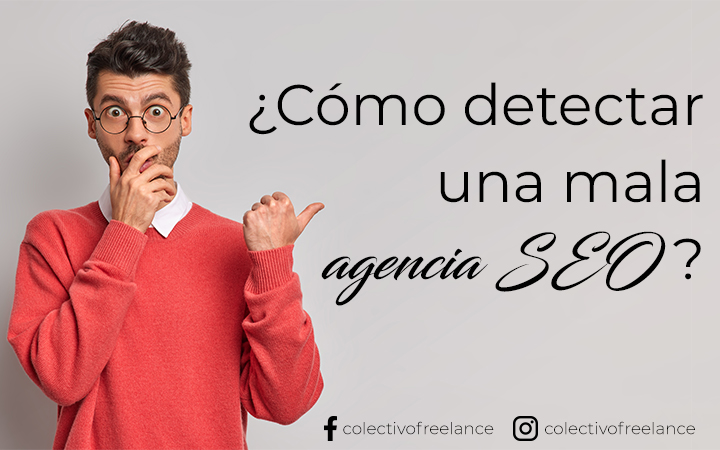 How to detect a bad SEO agency?
A specialized or non-specialized SEO agency must comply with some important aspects that should be evaluated before hiring its services:
1. Know the client's needs:
No matter how much experience and knowledge the SEO consultant has, listening to the client's needs and objectives will allow him/her to propose an effective strategy; in SEO there is no magic formula, here the order of the factors does affect the result.
2. Perform an audit:
Knowing the current status of the website will allow the SEO consultant to make the changes strictly necessary to improve the performance and architecture of the website.
3. Keyword research and competitor analysis:
Selecting the right keywords is not a simple task, this is where we must be very consistent and objective, and good to understand what is happening with our competition helps us to understand the sector.
4. Monitoring and analysis:
SEO is a service that takes time to show results, therefore the report or management report is vital to understand what is happening with the actions that are executed, without these measurements is almost impossible to quantify the work of a seo consultant.
5. Miraculous results:
SEO results are not given immediately, these are given in the fourth or sixth month depending on the sector and current state of the website. You should be very cautious with those agencies that offer immediate results, these are usually achieved through bad practices (Black hat) which can cause severe penalties by Google.
You are probably thinking that many of these aspects (if not all) are part of the service to be hired and can only be evaluated in the process, so that you do not get surprises, if the SEO agency with which you are quoting does not present a work plan or a general description of the process, ask for it! with this you will already have an idea of the professionalism of the SEO agency.
What tools does an SEO agency use?
There are different tools or platforms used by seo agencies, some paid, others free, which facilitate the measurement of results and provide influential data when making decisions regarding the seo strategy that is being executed. Next, we mention the best known and their main function
Semrush, this is one of the most complete platforms, as it allows us to perform backlink analysis, keyword tracking and link measurements to different projects simultaneously.
Ahrefs, like Semrush is an all-in-one platform for SEO, the main difference is that the ahrefs database for links is more extensive.
Google Analytics, through this tool we measure the website traffic identifying each channel, organic traffic, paid traffic, direct traffic, social traffic, etc.
Search console, this tool is focused on monitoring the performance of the website and its indexing status.
Screaming frog, allows us to detect the most common seo problems on the website through data extraction.
Moz, the main feature of this platform is that it allows us to measure the domain authority, which is of great importance in SEO.
Google Keyword Planner, is a module within the Google Ads platform that helps us find the most relevant keywords for our business.
SEO tools are undoubtedly important to control and monitor the SEO strategies that are being implemented; however, knowing how to interpret and use all the data that these platforms provide is what differentiates a good SEO consultant from an average one.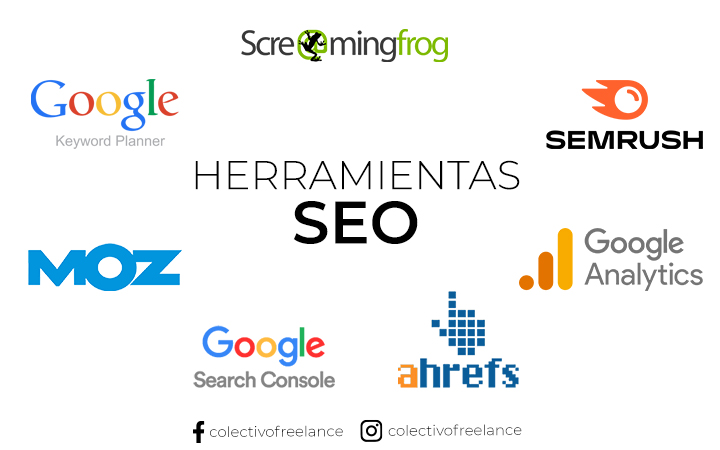 How does an seo agency charge?
There are two ways in which the SEO agency can charge you, this depends more on the work method of each one. The first is by hours, the agency makes an analysis of the hours that each of its employees will work on the entire project (remember that to see results it takes at least four months) and thus determines a total value; the second, which is actually the most used, is to determine a monthly fee based on the activities of each month, this way you know more accurately in what you are investing your money and with the monthly report as this money gradually begins to generate retribution.
A few years ago some seo agencies charged based on results, but in the end in order to receive the money it came to light that most of them used bad seo practices which in the medium and long term affected the website, so other ways were taken in which both parties were benefited.
To conclude this article we want to emphasize that by hiring an SEO agency you are making an investment to promote and boost not only your website, it is about your company, and start reaching more effectively and efficiently to users who require your products or services, the famous qualified leads. As entrepreneurs we understand the need to see results quickly, but have a little patience, with safe and well taken steps there is no way to go back, on the contrary you will see how over time we begin to position your website and your company will be in the top results of Google.